BIO
I am the Director of Interactive Content & Product Engineering at Arkadium, a casual games company most famous for developing Microsoft Solitaire and Mahjongg Dimensions.

I also teach game development at Bloomfield College and advise thesis students at New York University. In my spare time, I participate in game jams and organize gaming events.


EXPERTISE
• Game design with deep experience in competitive games and casual games
• Game production and project management with SCRUM Product Owner certification
• Game programming for web, PC, iOS, and Android

ACCOMPLISHMENTS
• Lead a team of developers in NY, Russia, and New Zealand to deliver new cross-platform games and interactive data visualizations with 1-3 month development cycles
• Won the Digiday's Best Custom Advertising award for the NBA Tip-Off campaign
• Released games featured by the Apple App Store, Google Play Store, MeTV, LA Times, Washington Post, CNN, AARP, and AOL
• Showed physical game work at Babycastles, Indiecade, Come Out & Play, Copenhagen Play Festival, Dance Theater Workshop, and Japan Society
• Designed and developed 50+ game prototypes with 2-4 week cycles, many of which went on to become successful production games
• Organized 10+ company-wide game jams and hackathons, leading to great game ideas and hundreds of useful tools that impact company processes

SKILLS
• Specialties: Game ideation, Systems design, Rapid prototyping, UI/UX design, Usability testing, Agile / Scrum project management, Engineering management, Full stack development
• Game Engines: Unity, PixiJS, Phaser, Construct, GameMaker, Defold, Torque, Inform7
• Programming Languages: C#, C++, JavaScript, HTML5, Java, Lua, Python, PHP, ActionScript
• Programming IDEs: Visual Studio, MonoDevelop, WebStorm, FlashDevelop, Processing
• Development Software: Microsoft Azure, Microsoft Office, Adobe Creative Suite (Animate, Photoshop, Premiere, Audition, InDesign, Dreamweaver), Flash, Airtable, Lucidchart, Balsamiq, Audacity, Crossword Compiler, nanDeck
• Project Management Tools: Azure DevOps, Trello, Unfuddle, Basecamp, Monday, Hansoft, TestTrack Pro
• Analytics Tools: Google Analytics, Application Insights, PowerBI, Looker
• Source Control: GIT, SVN
Testimonials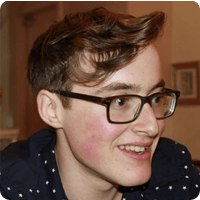 Having David as a manager during my internship at Arkadium was a great privilege. David always seemed to approach a problem with a cool head and would diligently work until he found a solution, which was always a shockingly short amount of time. Anything David produced had a level of professionalism and finesse that anyone would find both valuable and impressive. Most importantly, David's level of patience made working with and learning from him an enlightening and pleasurable experience.
Dylan Nelkin, Junior Game Designer, Dire Wolf Digital
Reported to David at Arkadium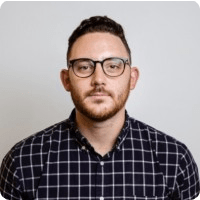 Simply put, David is an awesome, all-around colleague who makes the office a better place. He's a brilliant developer with an innovative mind and superb organization, and he leads his team in that image. The way he's climbed the ladder and progressed within Arkadium is an inspiration for every employee. David's passion, charisma and fun-loving spirit leave a lasting impression on everyone he works with. I will always be happy to recommend him highly as a colleague whose impact can be felt in so many ways.
John Dorn, Creative Lead, Vidsy
Worked alongside David at Arkadium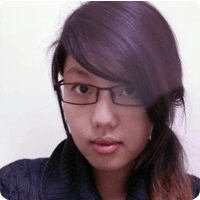 I've had the pleasure of working with David during my time as a Research and Development Intern at Arkadium. There are so many things can be said, but fantastically clever and exceptionally fast are the first to come to mind. In one instance, we worked directly on level design and narrative framing for a web arena game, and David was swift to suggest and implement changes that would enhance the user experience. This holds true for numerous projects throughout the time that we have collaborated with each other; he never ceases to amaze with the efficiency of his tasks all while generously and honestly offering assistance to others.

As my supervisor, he has provided a plethora of insight and support pertaining to game development and design in the mobile and web games industry. Outside of the office, he is seen frequenting the local games scene, including Come Out and Play and the Sheep's Meow Arcades and is a pleasure to converse with on any occasion. I definitely recommend David and would be absolutely delighted if ever presented with the opportunity to work with him again.
Wen Shi, Software Development Engineer, Amazon
Reported to David at Arkadium
I worked with David when he was my manager while I was a Game Development Intern at Arkadium. Over the course of my internship, it was invaluable being able to work with a person who was such a skilled developer as well as an excellent teacher.

Having never worked in JavaScript before, David provided continual guidance and suggestions, helping me to quickly grasp the language and make the most of my internship. Incredibly good-humored and easy to get along with, David made the experience of working at Arkadium, not only educational, but fun as well - everyday I was assigned projects that challenged me and truly helped the company, an opportunity that I sincerely appreciated being given. In addition, David always emphasized expanding one's horizons, through talks about game design, programmatic challenges, and encouraging me to be an active participant in the life of the company.

It was pleasure to work with David and be given the opportunity to learn so much from a person who is genuinely passionate about the work they do and sharing that passion with others.
Grant MacFaddin, Business Analyst, Deloitte Consulting
Reported to David at Arkadium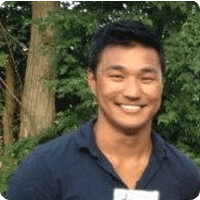 David is an incredible teacher with a positive attitude toward his work. He is organized, patient and thorough in the projects he manages and is always willing to educate those interested in the gaming industry. When he's not working on the next coolest game, he's driving the culture at Arkadium with fun social events like board game nights! It's a pleasure to learn about the various approaches and ideas he applies to his work. David's qualities embody a great leader and is a valued asset to any organization!
Andrew Conner, Manager Business Operations, Samsung Ads
Worked alongside David at Arkadium
I have known David for a few years. Twice we've been teammates competing in the Global Game Jam, and both times we won awards. He is creative and thoughtful in game design and he's a meticulous programmer, careful to test and learn, modify and improve. I have great respect for David's commitment, energy, and talent for game development. He is very reliable and he can get a lot of work done under tight deadlines. He thrives under pressure and is a great teammate.
Michael J. Guiliano, Software/Game Developer and 2D/3D Artist, Mikey Ace Studios
Worked with David at several game jams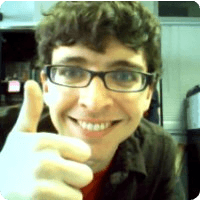 I worked with David very closely on a major cross-platform game at Arkadium, as well as on numerous game jams and smaller prototypes he's done. Not only is he an excellent - and very fast - developer, but he also has great game design sensibilities. He's deeply invested in the quality of his work, and he'll push himself hard to get the details just right. Outside of work, he's a fixture in the NYC game development scene, attending events and organizing game jam teams on a regular basis. He balances his drive and passion with a positive outlook and easy-going nature, so he's a natural fit on any team.
Brian Hertler, Game Designer, Lion Studios
Worked alongside David at Arkadium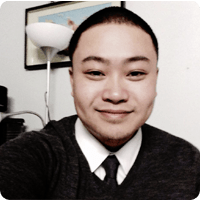 I had the pleasure of working with David during Arkadium's Game Jam. He showed great enthusiasm and was quick to adapt to the different technologies we used for our project. We worked alongside with the rest of the team to solidify the design and technical aspects of our game, and he was always quick on his feet to achieve solutions to our problems. It was a great working with David and recommend him to the highest degree.
John Luu, Product Manager, Scholastic
Worked alongside David at Arkadium
David is a fantastic team player that is extremely smart. His insights and expertise have helped grow the business and expand opportunities, while creatively implementing new products. He is a pleasure to work with and I would highly recommend him for any position.
Jeffrey Weinman, Strategic Account Executive, Twilio
Worked alongside David at Arkadium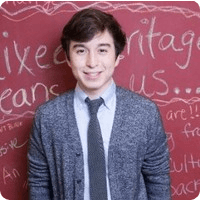 Although I wasn't on the same exact team as David, I had plenty of interaction with him and can definitively state that he was an incredibly reliable professional individual to work with. David has a clear and wonderfully refreshing love for what he does and his strong interest in his work is highly contagious.

Due to David's constant willingness to help his fellow coworkers and his constant positive attitude, it made projects infinitely easier and made it a pleasure to collaborate with him. He clearly focuses on solutions rather than issues/problems, and strives to come up with positive resolutions. He always brings invaluable levels of knowledge and expertise whether it is during an internal meeting, external meeting, or when simply going up to him at his desk with a question.

I really can't recommend or commend David enough as it was really wonderful to work with him in a professional capacity and getting to know him personally. Personally, David is always great to talk to and really enhances the culture of the office which is increasingly more and more important. I will always be happy to recommend David!
Adam Yuki Walsh, Senior Account Manager, Arkadium
Worked alongside David at Arkadium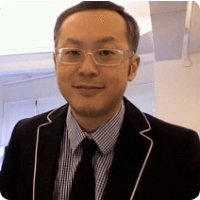 David Or is an excellent developer and game designer. Working with David from a QA perspective, David not only fixes issues, but works with you to suggest solutions to arrive at the best implementation, that not only works for the team but takes account of the consumer's perspective. David attends many Game Jams and is constantly working to excel at his craft. I highly recommend David and think he would be a great addition at any company he works at.
Silas Law, Associate Technology Director, Quality Assurance, R/GA
Worked alongside David at Arkadium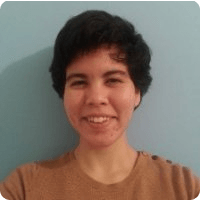 I had the pleasure to collaborate with David Or during my game design internship at Arkadium. When I met him, I instantly felt completely at ease. He is approachable and humble, yet exceptional at game development and design. If he is unsatisfied with his current work, David will labor tirelessly on it - even after hours - until it is to his liking, and always meets his deadlines. David is the kind of person who wants to make sure his work is the best it can be.

I enthusiastically recommend David for the Senior Game Developer position at Arkadium!
Felicia Wong, Software Engineer, Schrödinger
Worked alongside David at Arkadium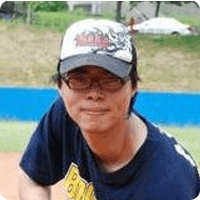 David is my supervisor when I did internship in Arkadium Inc. He is a patient person and I really learn a lot from him!

He taught me a lot about how to encapsulate features into good models, and some design pattern let me can make better design for program. Also he let me know basic function about SVN version control system.

I also gained a lot of experience for having meeting with professional people via his help!
Wen-Shiu Hung, Software Engineer, Google
Reported to David at Arkadium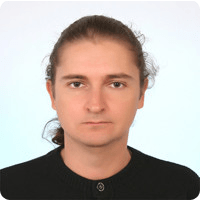 I worked with David for years at Arkadium. David is experienced game developer who has skills in different technologies. He is great team player and he is very responsible and motivated person. David took part in rapid development of many succesfull games and participated in organization of many events in company (game jams, learning sessions etc). It is a pleasure to work with David.
Alexander Dryomov, Director of Game Programming, (formerly) Arkadium
Managed David at Arkadium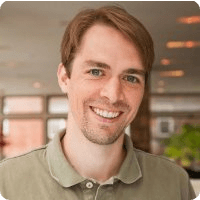 David is a phenomenal programmer for games and prototypes. He brings an extraordinary blend of creative talents to his work, including technical ingenuity, game design intuition, and an aesthetic eye. Unlike many extremely creative people, David is equally skilled at organization and managing his own time. Finally he has an insatiable desire for new knowledge and challenges and loves to share what he's learned. Somehow, despite his outstanding skills and talents, he is a model team-player, and a pleasure to work with.
Tom Rassweiler, Senior Vice President of Games, Arkadium
Managed David at Arkadium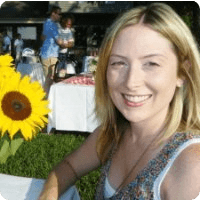 David is an all star! His skills, personality and work ethic are the things that all Producers dream about at night. He is the full package -- a brilliant programmer, a great game designer, and he has a keen eye for artistic detail. When he was a programmer on a project I was managing, he was like a ray of sunlight at our day stand ups. He always has a smile and brings an infectious joy to his team. David is an organized self-starter. He manages his time well and always gets his work done. I loved working with him. When he joined the R&D team at Arkadium, it was a perfect fit. He uses his game design, programming, and art skills to bring ideas to life quickly. David is a rock star and anyone would be lucky to have him on their team
Kara Kono, Senior Program Manager, Minecraft
Worked alongside David at Arkadium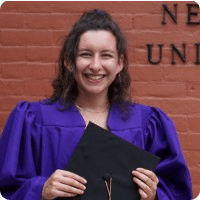 David was my senior project advisor and was an extremely valuable resource to have as I developed my project. Although the topic was unfamiliar to him (hip hop music), he provided a lot of guidance and direction in the choices I made on my final iteration!
Laura Schlossman, UX Researcher, American Express
Advised by David on NYU thesis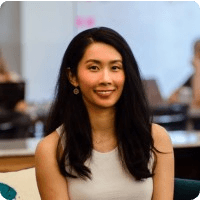 David is a fantastic colleague who possesses infinite patience, kindness and self-awareness. I do not work directly with David, but have observed consistent professionalism in everything he does. He is a great manager who continuously pushes and grows his team of developers. At the same time, he is the first to offer support to other departments, helping them improve their processes or teaching them something new. David always goes above and beyond by representing Arkadium at career fairs, mentoring interns, organizing lunch and learns, and setting up fun game nights for the rest of the team. He is a pleasure to work with and I value him greatly.
Anne Dong, Sr. People Innovation Business Partner, Arkadium
Worked alongside David at Arkadium
David is a tremendous colleague, leader and programmer at Arkadium. Beyond his stellar and meticulous work, he's always positive and approachable. If you're ever lucky enough to work with David, you'll know exactly what I mean! David is capable of achieving great things in a short amount of time because he empowers and trusts his colleagues to do the same.
Michael Scrivner, Marketing Manager, Arkadium
Worked alongside David at Arkadium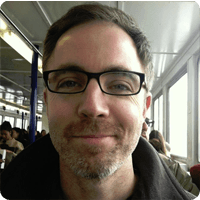 David is a very well-rounded game developer and I always enjoyed having him on my projects and game jam teams. He is one of those devs who has a critical eye for design - not only from a game mechanics perspective, but for the holistic player experience and even the demographic considerations and personas involved. He also cares deeply about the quality and end results of his teams' work and brings just the right amount of challenge to preconceptions that can give many teams tunnel-vision. I would love to get a chance to work with him again, especially on innovation-heavy projects that require iteration and his T-shaped skills.
Jeff Lindsey, Head of Production, Bossa Studios
Worked alongside David at Arkadium
I've had the pleasure of working with David for the past year and a half at Arkadium. David is one of the kindest and most helpful people I've had the opportunity to work with. He is passionate about the work he does, and whenever I have any questions, I can always count on David to provide his support. Anybody would be lucky and benefit tremendously with working with David!
Sueleyla Rodriguez, Associate Account Manager, Arkadium
Worked alongside David at Arkadium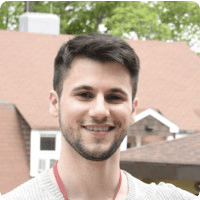 David Or is one of the most agreeable, easy-to-work-with people I've ever encountered. He's cooperative, a stellar team player, yet also proactive and effective about voicing his concerns or a differing viewpoint. David has a nearly infinite level of patience, and I think in the 3 years we worked together, I heard him complain two times. David is good energy.

Of the people I've worked with over the years, I've logged the most hours with David, so he and I got to know each other pretty well. David is a rare gem of both outstanding energy and talent. He has an innate and unfaltering understanding of the value of teamwork, cooperation, and helping others. I would be thrilled for an opportunity to work with David again. Overall, David provides a one-of-a-kind dynamic and a gift to any team he's on.
Brett Taylor, Puzzle Designer, Playdead, My Dog Zorro
Worked alongside David at Arkadium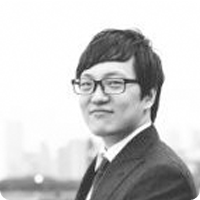 In my time at Arkadium, both as an intern and a junior developer, David's role as senior game developer and my direct supervisor was instrumental in my overall experience with the company, and in my growth as a developer over this short period. His vast knowledge of the field and expertise as a programmer, as well as his extreme amicability and willingness to teach made him the perfect mentor, and helped create an environment of expedited learning and constant growth since day one.

David was an attentive and empathetic manager, always being keen to make sure I had everything I needed. Whether it was a request to show me best practices regarding a certain paradigm, or just a moment of his time to think aloud and pick his brain, David was always willing to spend the extra time and energy to ensure all my questions were answered.

I would vouch for David in any capacity, both developer and manager.
Calvin Lee, DevOps Engineer, Radancy
Reported to David at Arkadium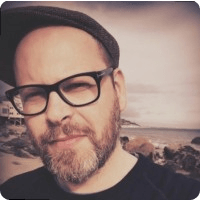 Sometimes you meet someone in your career that breaks the saying 'Jack of all trades master of none', David is one of those guys - a Creative & Engineering powerhouse that is also extremely professional and caring as a manager and as an employee. Highly recommended.
Stephen Jarrett, Vice President, Creative, King
Managed David at Arkadium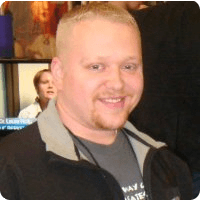 I worked with David while he was a Game Programmer for the R&D division at Arkadium. His prototyping skills are unparalleled and his expertise with our engine is second to none.

David is a truly creative and inspiring programmer with a deep knowledge of game design. He has always been available to help and guide anyone who comes to him for advice or seeking alternate approaches to difficult problems. David is a tremendous asset to any team that is lucky enough to have him.
Chris Liguz, Software Engineer II, EA Mobile
Worked alongside David at Arkadium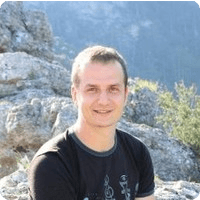 Worked with David for around a year, and he turned out to be a very good professional and a pleasant person to hang out with, has both strong hard and soft skills.
Igor Kostyukov, QA Engineer, Plarium
Worked alongside David at Arkadium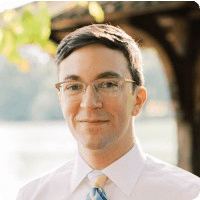 I worked with David Or for six years at Arkadium. Our work together began with discussing user feedback for prototypes of games he built and communicating user-reported bugs from customer service channels. Eventually I began working in the same division as David, and eventually we worked on the same team when he was lead developer on a game I product managed. We worked together in creating solutions to data-driven and user-driven feedback designed to increase revenue in existing games, and we also teamed up for several special events, such as planning internal jams and participating in industry events.

Three things I admire about David are his commitment to continued learning, his initiative in helping to educate his coworkers, and his genuine interest in using feedback from users or data to improve products he is working on.

Over the years we worked together, David was constantly learning new technologies, and finding ways to experiment with his learnings for the benefit of the team and the business. He was not resistant to changes in technology nor changes in business direction.

David also created and hosted many educational events for employees each year I worked with him. He could successfully balance informing non-programmers of complicated subjects while demonstrating a depth of knowledge about new subjects for those who were more technically inclined.

While David was always committed to products he worked on, he was also willing to accept feedback and changes in stride. User feedback can be frustrating, whether it's a bug resurfacing through no fault of our own or players disliking a feature we worked hard on, but David was always open to understanding the root causes of these challenges and meeting them head-on rather than being defensive or stubborn.

For all of the reasons above, I would recommend David for any development role, but especially one where he can serve as a role model and source of learning for junior developers.
Brian Peterson, Product Manager, Customer Care, The New York Times
Worked alongside David at Arkadium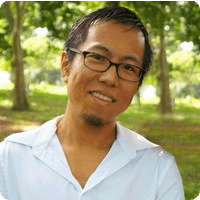 I had a great pleasure working with David for almost 3 years at Arkadium. He's a hard worker and very active in the New York gaming industry. While I was in New York we participated in a lot of game jams and I could always count on him to get it done. I've worked with many people at the company and he's one of the friendliest and easiest person to work with.
Kei Tawara, Freelance Artist & Illustrator, Tawaradesign
Worked alongside David at Arkadium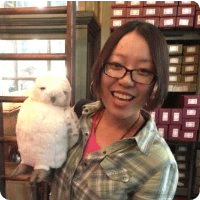 It was a pleasure to work with David. He is a very solid engineer from speed and quality perspective. He can pick up very complex problems and solve them well. He has thoughts on both engineering and design. Also, he is a good mentor who I learnt a lot from.
Leisen Huang, Staff Engineer, Wonder Workshop
Reported to David at Arkadium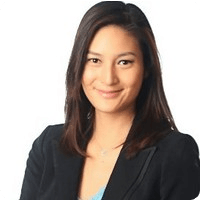 Having worked with David for 3 years now (and counting), I can say that he's an absolute pleasure to work with. He's talented, a true team player, a thoughtful leader and is one of the most patient teachers I've encountered in a long time. His devotion to continuous learning is as unparalleled as his commitment to organizing company game nights.
Vivian Lee, SVP People Innovation, Arkadium
Worked alongside David at Arkadium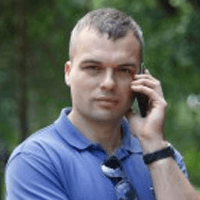 David is one of the best developers I've met in my career. He is a very responsible person and very often works overtime. The main priority in my work is helping users and David very often helped me with this, making critical fixes for games and adding new functionality. David is a professional. Good luck in your career, Dave!
Vladimir Chebanenko, Customer Support Team Lead, Arkadium
Worked alongside David at Arkadium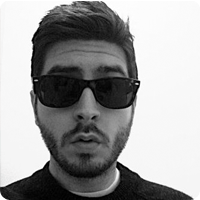 David's a really sharp guy that I'd trust with any development job that needs doing. I had the pleasure of working with him on a few different teams during my time at Arkadium, and he always stood out as a guy who got our code done fast and clean. He's an awesome problem solver who knows games, and he's a great addition to any studio looking to bolster their dev team.
Joe Laurino, Game Designer, Avalanche Studios
Worked alongside David at Arkadium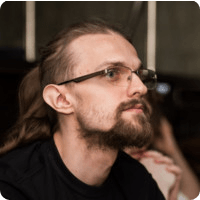 I'm working with David about 2 years and It's really pleasure to work with him. He is a very positive and optimistic person.

David is very smart, he always has a lot of ways to solve any issue. Also, David is really the best manager I've ever seen, he is a great team leader who really cares about each team member and each project his team is working on. He is always controlling all processes and trying to make them better. And at the same time he is a great developer with very deep game development expertise.

David is incredibly good team leader who helps his team to grow in professional and personal ways and I'm so glad to be a part of his team at Arkadium.
Michael Skvortsov, Senior Software Engineer, Arkadium
Reported to David at Arkadium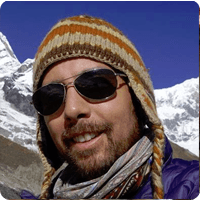 Although I never had the privilege of working with David directly on the same project, while I worked with him at Arkadium, I found him to be one of the most considerate and professional employees in the office. David is very easy to get along with, and clear in his communication. He always projects a positive and helpful attitude. From the way he arranged his workspace to the amazingly neat and thorough notes that he took, It is very clear that David is highly organized and on top of his assignments. Most importantly : he meets his deadlines. I have heard nothing but great things about David's work ethic and coding skills from producers, artists, and programmers that have worked with him. He participates regularly in game jams, is active in the local game development community, and is very proactive about learning more about game design and development. I highly recommend David Or for your projects or position at your company.
Simon Kono, Freelance Artist, The Game Agency
Worked alongside David at Arkadium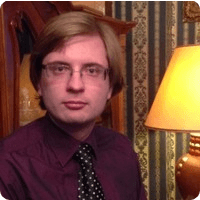 Used to work together with David in Arkadium Core team, coordinating the international game development. David has shown himself an able, understanding, competent and multipurpose colleague who assisted us in a great variety of tasks: UI improvements, concept creation, game testing results interpretation, bug fixes, and much more. Only positive feedback left from this experience.
Mikhail Romanovskii, Product Analyst, Datcroft Games
Worked alongside David at Arkadium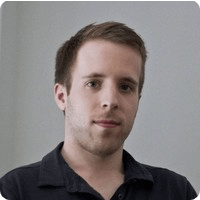 It was such an awesome experience of having David as my manager at Arkadium. He's super cool with a sense of humor and outstanding positive attitude. More importantly, he is very organized and will go out of his way to help around the office in any way possible. He has a critical attention to detail on architecture, works well with everyone in the office, and has an exceptional ability to explain anything unfamiliar to you and can do so in a well-structured manner. He can quickly assess code flow (documented or not) written by others and offer suggestions.

He seeks to problem solve quickly, yet in a way that provides a robust foundation to be expanded upon, as well as writes well-documented code that can be read with ease by anyone who has never touched it before. I highly recommend David. He's the kind of person that can be highly effective with teams because of his great mixture of personality and wisdom.
Zac Harker, Associate Software Engineer, Kaiser Permanente
Reported to David at Arkadium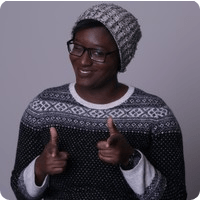 I worked with David at Arkadium. As an R&D intern, I interacted with David almost every day, and every day he was a pleasure to work with. He is incredibly knowledgeable and kind, and working with him was both enjoyable and enlightening. David is a very supportive mentor, and I learned a great deal from him that has been applicable in the different positions I've held since then. He's extremely dedicated to his work, with the kind of passion that comes from someone who loves what they do. It was a privilege to work with someone as skilled, motivated, and positive as David!
Bisola Alugbin, Software Engineer, Riot Games
Reported to David at Arkadium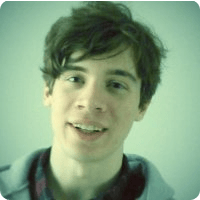 I worked with David during my time as a Game Design Intern at Arkadium and learned an incredible amount from his outstanding design sensibility. We collaborated directly on a design exercise and I was impressed by the fact that he always knew exactly how to improve an idea and push it to its full potential. More importantly he was an absolute pleasure to work with, making sure to synthesize our contributions and approaching any conflicting ideas without ego for the sake of the larger goal of high quality work. On top of all of this, David is incredibly involved in the game design and development community. I ran into him at every event while I was in NYC and have seen him in the years since at all kinds of game conferences. David is an absolute asset to any team!
Ben Sironko, Programmer, Blue Marble Health Co.
Worked alongside David at Arkadium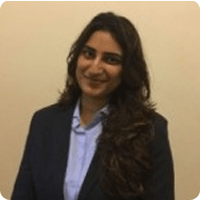 I was a software development intern at Arkadium and David was my manager and senior game developer that time. During my internship, I got to work on a lot of projects with him. He is truly an exceptional developer and an amazing mentor. He always guided me in developing smart and scalable applications through his techniques and best practices. His advice was super fruitful for me and I still apply it in my development career today. He was always ready to answer and solve any queries while developing projects.

He's truly an expert in his field and makes sure everything is executed with perfection. He's friendly, smart and creative in designing games and tools. In addition to work, he shared techniques and knowledge through game development talks, tool design, best practices in projects etc. that helped me get a deeper insight on company culture as well as enhance my knowledge in tech. He created an environment where anyone can continuously learn and improve daily.

I had the best internship experience at Arkadium and David truly deserves the credit for it. He is excellent in his skills, expertise and mentorship. He's one of the best managers I have worked with till date.
Sravanthi Kanchi, Data Engineer, Bayer Crop Science
Reported to David at Arkadium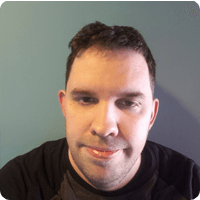 David is a highly talented developer and tester. While we were working together at Massive/Microsoft, David was one of the top performers on the team. His bug reports were insightful, detailed, and very well written. He was not only an efficient QA lead but also did excellent work at developing testing tools to support the rest of the team. I would highly recommend David for any development or QA position.
Sam Bjorkman, Senior QA Engineer, OneStream Software
Managed David at Massive Inc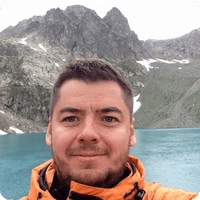 I've worked whith David about one year. David is a great GameDev specialist. He has a big experience in development of Flash and HTML5 games. Also he is an outstanding manager: he always provides his knowledge, skills and experience to achieve goals of company. I want to highlight David's work capacity - it's amazing. Besides, David is a very positive man and fellowship with him brings good mood. I'm a very pleased that working with such a colleague as David.
Alexander Grechko, QA Engineer, Verenia
Worked alongside David at Arkadium
David is very smart, a good person, and a disciplined worker. It was a pleasure to have him on my team.
Christopher Hunt-Walker, SVP Product Development, engageSimply
Managed David at DesignAttic, Multimedia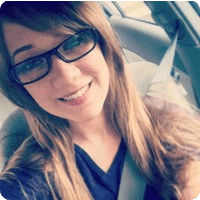 David was such a pleasure to work with during my game design internship at Arkadium. While I wasn't one of his programming interns, David still went out of his way to always make sure my day at Arkadium was a fun and educational one. Whenever I asked him for help or his opinion on a design project, he willingly shared his broad knowledge on both design and development in such a kind, easy to understand way.

On top of that, David always extended the invitation to me to sit on meetings, events and lessons about programming and the development side of games, despite me being a game design intern. His passion for games, teaching and welcoming interns to try to learn new things made me feel included in all different areas of Arkadium.

Even more impressively, David was just as diligent to his work as he was the interns. He managed to always get his work done at the end of the day. There were also plenty of days I've even seen him go out of his way to update and clean up old code, to make everyone else's assignments easier.

David is an diligent worker, incredible teammate, wise mentor, passionate developer and an amazing friend. I can easily see David reaching incredible heights with his talents, willingness to share his knowledge, and kind heart!
Katie Muller, Project Coordinator, Rockstar Games
Worked alongside David at Arkadium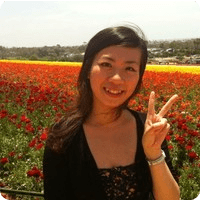 David is the sweetest developer ever! He is always well documented & organized, great at executing plans. He has the great technique in delivering the best & most fun games. Definitely a great pleasure working with David during my tenure at Arkadium!
Sunny Huijuan Zhu, Associate Director of Analytics, Policygenius Inc.
Worked alongside David at Arkadium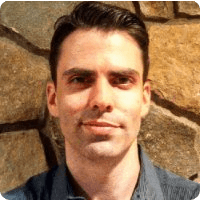 I worked first hand with David on a prototype for a new game idea. His organization and efficiency was evident from day one. He kept his work transparent, took suggestions well, and offered anyone on the team the opportunity to jump into the coding process.
Ian Braunstein, Product Manager, Facebook
Worked alongside David at Arkadium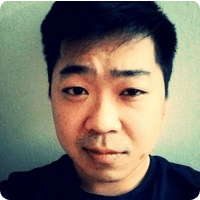 I found David to be an incredibly well-rounded manager, product owner/designer, and developer during my time at Arkadium. As a manager, he was empathetic and knowledgeable about a wide range of best practices and development strategies. As a product owner, he did a fantastic job keeping my projects on track and cutting through the noise so I could find success with stakeholders. Finally, as a developer, David has an impressive ability to inject fun into any project and I was always very impressed with his ability to design enjoyable competitive/fighting games and game-inspired features in anything he worked on.

David's many years of expertise and passion for exploring all the nuances of design and development, particularly for games, has made him a very valuable mentor and productive individual in any development environment.
Jim Yang, Software Engineer, Better.com
Reported to David at Arkadium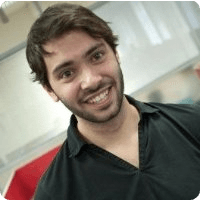 David is a force of nature when it comes to game programming. He came to Arkadium with relatively less experience than some of our other developers, but his drive and ability to absorb knowledge has been amazing. In less than 2 years, David has gone from an associate developer to one of the most requested resources in the whole company. His interests cover the game development gamut encompassing art, design, development, and education. In all of these areas David takes the initiative to grow and share his knowledge and his projects reflect this. I would highly recommend David as a game developer.
Ben Smith, Audience Creator Engagement Dev Lead, Rec Room
Managed David at Arkadium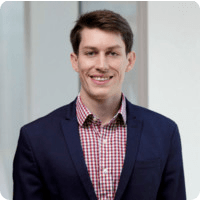 David's development expertise, leadership, and creativity brought to market content reaching millions of monthly active users. He was personally responsible for and delivered on coding ways to bring game functionality to AI driven interactives, but also managed a large team of developers to implement improvements on our top played HTML5 games.

David individually provided an outstanding output for Arkadium, and still made time to answer any technical questions or brainstorm ideas for clients. But his impact on the entire team and the culture were equally valuable. He went into every day with positive energy, and his was contagious.

His 1st place Halloween costume had the whole office in tears laughing, he planned popular social events to connect better between departments, and on day one he immediately made me feel at home. If you are looking to build a winning team capable of great development, David is an essential building block for both culture and code.
Alex Welcing, Developer, Manatt, Phelps & Phillips, LLP
Worked alongside David at Arkadium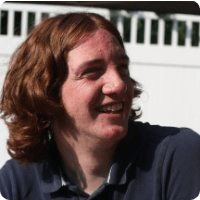 David moves quickly - when he stops coding, it's because he's already prototyped the feature you were talking about earlier. Besides being a talented programmer, David has an awesome range of skills and interests in art, game design, and other areas. The best thing I can say about David, though, is that I've learned a lot by working with him, and he is always happy to share his knowledge with his coworkers.
Vincent St. John, Product Manager, Blackbaud
Worked alongside David at Arkadium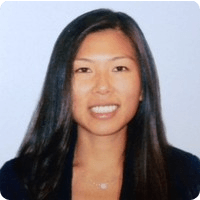 I have been fortunate to work with David on several projects throughout my almost 2 years at Arkadium. During each project, David went above and beyond to deliver results that were polished, detailed, and timely. I know I can always count on David to lend a helping hand and to answer my endless questions quickly and thoroughly. David is also gifted at giving hilarious presentations during our weekly Monday meetings. I'm lucky to have worked with David and can't recommend him enough as a colleague.
Sarah Sung, VP Account Management, OpenInvest
Worked alongside David at Arkadium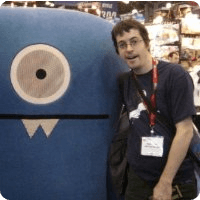 I always say David is the employee of the month... forever. He's my favorite person to work with creatively, and he's far too humble about his level of skill. He's always upbeat and funny, and works together to tweak the details; it's like having a magic genie to make ideas come alive. I always say that the best game programmers have a strong designer side, and Dave is the picture of this. He stays busy honing his skills, going to conferences, studying the finer details of games, and improving on everything he knows. Dave's #1.
Drew Blomquist, Freelance Artist & Animator, (formerly) Arkadium
Worked alongside David at Arkadium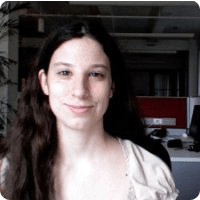 What can I say about David Or? He is an amazingly diverse coder who can quickly jump into new technologies and program complex systems fast. He has a deep understanding of game design as well as a library of knowledge about all types of games. He is involved in almost every industry event and is an avid game jammer. On top of this David is one of the nicest people I know and a joy to work with. He is the backbone of Arkadium's R&D dept. and will be a valued team member wherever he goes.
Julia Keren-Detar, Game, UX, And Instructional Designer, Project Manager, Art Director, The Game Agency
Worked alongside David at Arkadium
David is a skilled, hardworking developer to be sure. He has a can-do attitude which makes him great to work with, especially as a designer asking if they can have something implemented. Beyond that, he's a patient teacher, trusted consultant, and good friend. David always seeks to build projects flexible, with an eye toward support in the future and leaving behind documentation regularly. He is also one of the nicest, easiest-to-get-along-with guys I know.
Heather Arbiter, Product Manager, Jump Ramp
Worked alongside David at Arkadium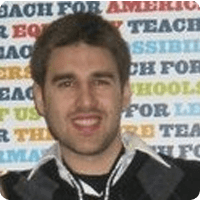 I worked with David for approx. 3 years at Arkadium in a few different functions. I can happily recommend his work and say that he is both great at his job and passionate about what he does. David worked across many departments in my time at Arkadium and was someone who could fill a gap on any team. Most notably, he was an ace on the R&D team, quickly prototyping and finding areas of success or weakness in different game ideas as they entered the pipeline for development. The thing that stands out the most about when David and I finally worked together on a dedicated team was how he was always two steps ahead in delivering what was on our roadmap and it was always top quality.
Zachary Gabrielski, Director of Product Management, Dotdash
Worked alongside David at Arkadium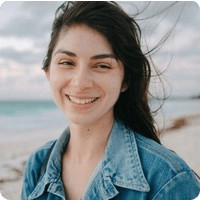 I worked with David throughout my two and a half years at Arkadium. He has been by far one of the kindest, most helpful, and passionate people I've had the opportunity to work with.

David and his team's efforts crucially supported my client-facing role as a Partnership Manager. His knowledge of game design and skills in game development helped to create quality, engaging games and interactive content that our partners were proud and excited to have on their sites. The data I reviewed consistently for our partner accounts also clearly showed that end users were coming back every day to enjoy what David and his team worked to create. His commitment to Arkadium's content did not stop after the first release, though. David was not just open but eager to hear internal, partner, and end user feedback to improve future iterations.

Additionally, David was always willing to help when our partners or end users were experiencing issues, regardless if the responsibility fell directly on him or his team. He would readily fill in the QA and developer gaps, especially when our teammates in Russia were out of the office for the day. And whenever I had questions about our tech that I didn't understand, David would happily spend the time to explain every detail.

Lastly, David was a major contributor to Arkadium's positive and friendly culture. He organized unique educational sessions (who else would know a pop-up book creator?) and after-work team building activities. I always looked forward to David-organized activities as they brought something new to light each time, and David's energy, positivity, and kindness was infectious.

David has many wonderful facets to offer a company and team, and I would confidently recommend him in any capacity as a manager, developer, game/content designer. They would be more than lucky to have him.
Sami Aviles, Personal Fitness and Movement Coach, Shaktibarre
Worked alongside David at Arkadium
Interests
SPEAKING ENGAGEMENTS
• July 10, 2020 - Marist College's Pre-Summer Program Game Design Talk
• May 7, 2020 - NYU GameCenter's NYC Studio Q&A with Arkadium (with Michael Scrivner & Anne Dong)
• April 20, 2018 - Marist College's Hudson Valley Undergraduate Games Conference Panel (with Lindsay Portnoy & Seth Bleecker)
• September 22, 2015 - Bloomfield College's Game Development Lecture Series: Arkadium (with Heather Arbiter)
• February 20, 2014 - NYU GameCenter's Strategy Guide: Breaking into the Games Industry Panel
• June 30, 2013 - Young Rewired State NYC's Judging Panel (with Elisa Kreisinger, Kaitlin Thaney, Thomas Grassl, and Hollis Headrick)
• April 26, 2013 - Tech@NYU GameDays - Basics of Prototyping presented by Arkadium (with Tom Rassweiler & Julia Keren-Detar)
• September 19, 2012 - NYU Polytech Meetup's Prototyping: The Best Kind of Game Design Document (with Tom Rassweiler & Julia Keren-Detar)

ACTIVITIES
• Participated in 20+ game jams with awards or nominations in each one
• Plays fighting games competitively
• Frequently attends game conferences, festivals, jams, and meetups
• Runs the Theory Fighter blog, documenting gaming talks & lectures that I attend
• Regularly makes experimental projects in the realm of games, websites, video, and theater

HOBBIES
• Video games (favorite genres include fighting, MOBAs, arena combat, and hero shooters)
• Board games (favorite mechanisms include variable player powers, modular setups, & engine building)
• Superhero-themed media (comics, movies, television, games)
• Asian pop groups
• Reading design books